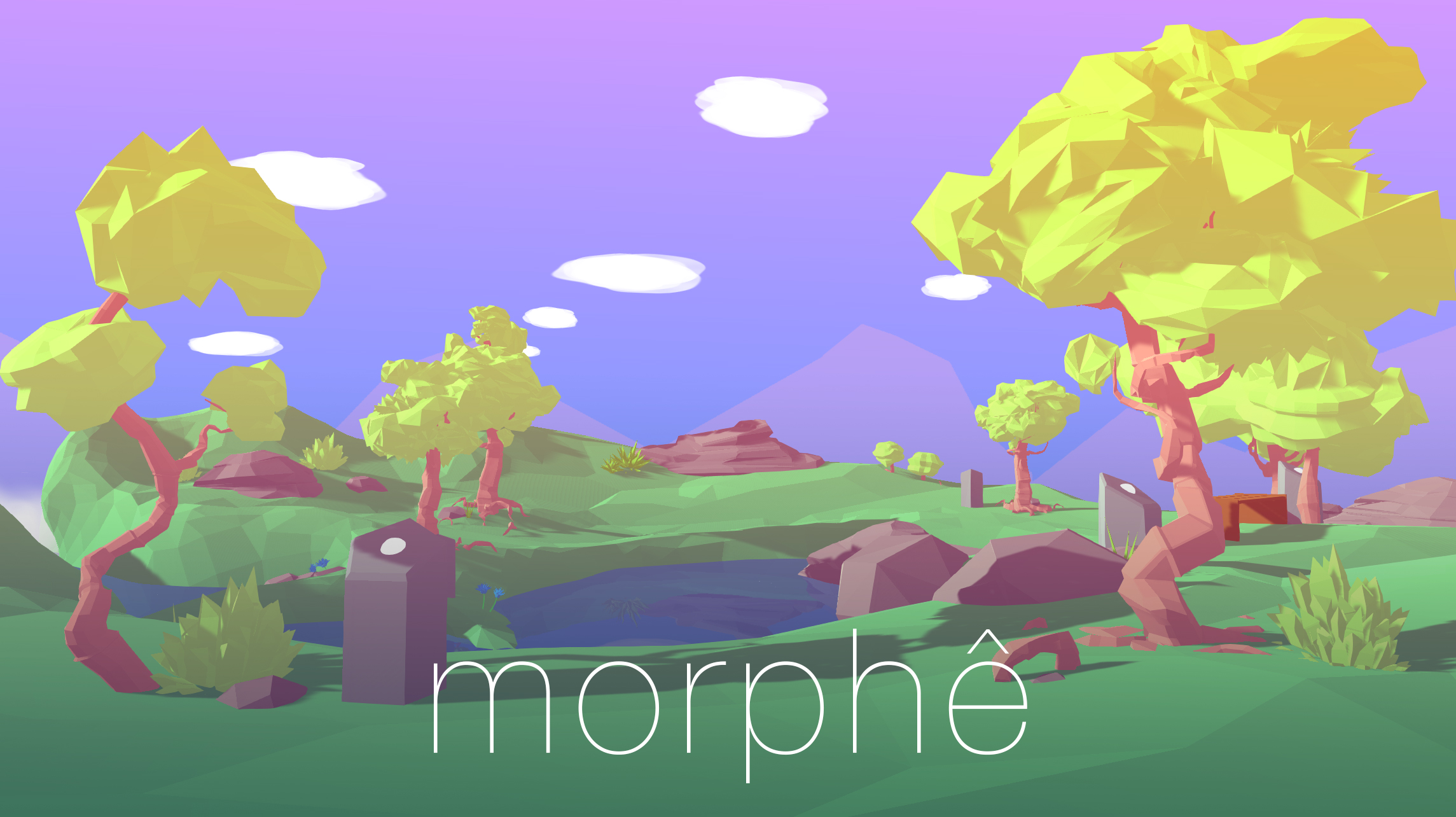 morphê - 2016 Prototype
morphê - The Full Version
---
Hello All!
This version of morphê that you're able to see here is now officially labelled the "demo" version, which means one thing: we've decided to develop morphê into a fully-fledged game! morphê was released a year ago, and has seen over 6100 downloads here on itch.io. It's also been written up in Rock, Paper Shotgun, PC Gamer, and The Nerdist, along with a number of Let's Play videos (which we loooove to see!). In the year since then, we've embarked on a handful of game ideas, with each in mind for our first "real" game, but have been pulled away by other obligations (day jobs), and the whims of art (new ideas).
Recently, however, we've been in touch with GAMEPUMP, an indie publisher that is really, really awesome, and we've agreed that morphê deserves a fully fledged release! Not only will we be making a PC version of the game with a ton more stuff (more to follow in subsequent posts), but we'll be making the full version of morphê for SteamVR, VIVE and Oculus too!! In fact we're doing VR first, with PC (and Mac) to follow shortly thereafter.
We're completely thrilled to embark on this, and are aiming to have all of this out by the holidays. We hope that if you've enjoyed the morphê demo, and the idea of ambient gaming in general, you'll love what we're working on for the full version.
More details to come soon - thanks a ton for playing and reading!
Pat
Get morphê - 2016 Prototype